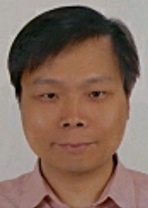 Dongguan University of Technology,China
Dr. Lin got doctor's degree from Ititute of micro-electromechanical system engineering, Tsinghua University at Taiwan in 2011. He worked at Suzhou University as a faculty during 2011 to 2013, and then worked on the manufacturing industry. Now he is a faculty of Department of Intelligent Manufacturing Engineering in Dongguan University of Technology.
He has many experiences on design and manufacturing of miniaturized and smart equipments. His main research fields are intelligent equipments for environmental protection and industries. In recent years, he has published several SCI and EI papers and has been granted 15 invention patents.